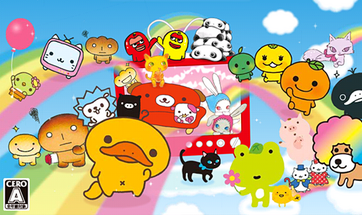 Welcome to the San-x Wiki
Edit
San X is a japanese company that specializes in cute 'kawaii' characters to place on merchandise. It has a large list of characters ranging from Teddy bears to cute box's of tissues and spirits.
The company was founded in April 1932 as a privately owned business under the name of Chida Handler, however in October 1942 it became a limited company. the name was them changed to San X in May 1973. The name of San-X came from a logo made earlier in history which was a line of three X characters, san coming from the japanese translation of 3.
They have created mostly soft animals, stationary and books, but also video games and Anime series.
Popular Characters
Edit

To see the complete character listings, go here: San-X Character Listings
Latest activity
Edit